South Redondo cozy townHome
$4,500-$5,500 Per Month | 3 Bedrooms | 2.5 Bathrooms
Visiting the upscale area of South Redondo Beach known as The Hollywood Rivera! Don't know where to stay? Why not spend your days at this Cozy townhome offered by Sunny California Vacation Rentals? Our home is an easy walk to The Hollywood Rivera where local restaurants, coffee places, bars with live music, and boutique-style shops thrive.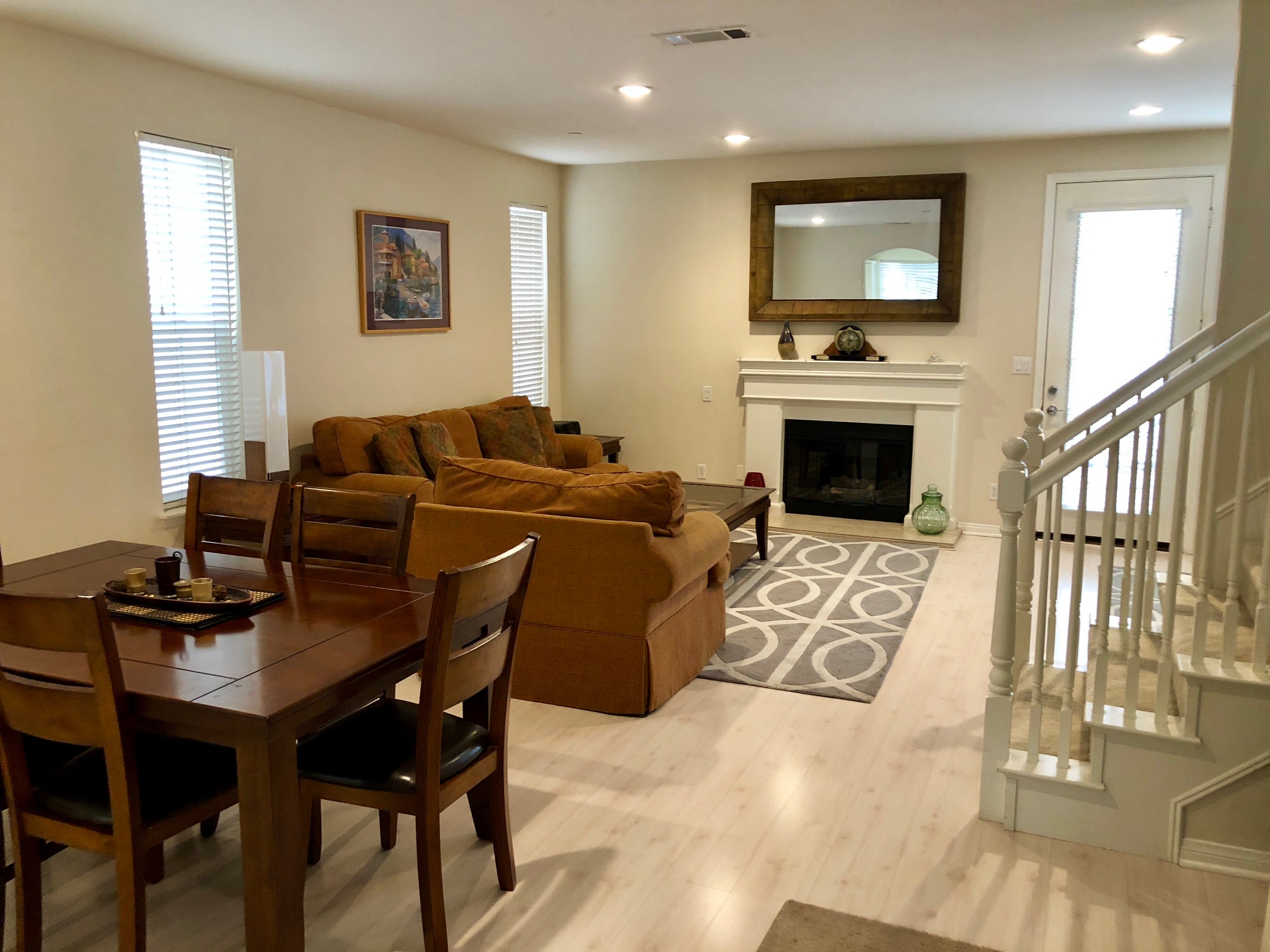 South Redondo Townhome Amenities
Rates – $4,500-$5,500 per month
Property type – Townhouse
Beds – 3 bedrooms, sleeps 6
Bathrooms – 2.5 bathrooms
Pets – Negotiable
Kitchen – Totally stocked kitchen
Living – Large family room with a cozy fireplace and a formal dining area
Convenience – A short walk to The Hollywood Rivera with restaurants, coffee shops, bars, and boutique-style shops!
Outdoor – A private patio, BBQ, and umbrella table
Entertainment – What could you ask for... your in the heart of the best wining and dining available in Redondo Beach and a easy stroll to the beach too!
Discover the Gleaming California Beaches
Located in a quiet, tree-lined park like setting, just a short walk from the beach, this cozy townhome is the perfect vacation destination. Just steps to the famous Hollywood Rivera with all the entertainment you could ask for! There is lots to do in S. Redondo Beach like surfing, snorkeling, sailing, kayaking, sports fishing, rollerblading, walking or biking to local piers, and skateboarding along the esplanade. Get in touch with Robert Reyes at
310-308-8778
to reserve a
vacation rental property
along the Gorgeous California Coastline today!