$6,500-$9,900 Per Month | 2 Bedrooms | 2 Bathrooms
Treat yourself to the perfect beach escape. Here at Sunny California Vacation Rentals, we offer an expansive and air-conditioned beach apartment just a door away from the beach. Remodeled in 2015, this 1,100 sq. ft. beach apartment now showcases a fully equipped kitchen, smooth down comforters, thick bath towels, a large sectional, a big-screen TV, and a 2-car parking space! On top of having premium-quality beach apartment amenities, this rental also provides an effortless means of exploring the Hermosa Beach, CA area. Everything is a few steps away!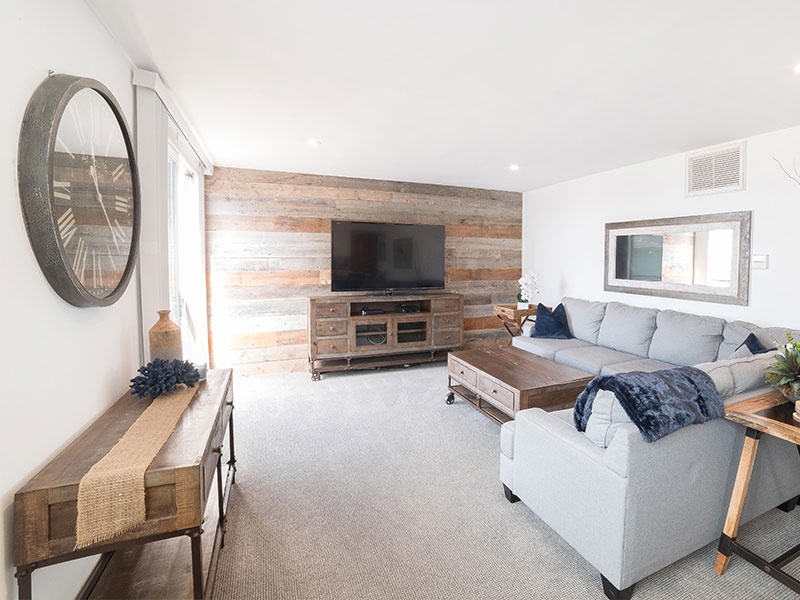 Hermosa Beach Apartment Amenities
Rates – $6,500-$9,900 per month
Property type – 1,100+ sq. ft. apartment
Beds – 2 bedrooms, sleeps 4
Bathrooms – 2 bathrooms
Pets – None
Entertainment – It is the perfect property located just a door away from the beach! Everything you need for a fantastic vacation is included: sunny beaches, restaurants, bars, shops, coffee, surf shops, and much more! Spend the day relaxing with a good book at the beach along with a cup of Joe or maybe a margarita or three!
Share Your Vacation Rental Questions With Us
Listen to the rolls of the waves, feel the ocean breeze, dine in at local restaurants, and experience all the action Hermosa Beach, CA has to offer. Sunny California Vacation Rentals is here to make your vacations even better. To begin your booking, call Robert Reyes at
310-308-8778
. We also have a
beach home
in Redondo Beach, CA for rent.