Hermosa Beach Ocean View Townhouse
$9,950-$16,500 Per Month | 3 Bedrooms | 3.5 Bathrooms
Beautifully furnished 2000 sq. ft. ocean view townhouse with 3 bedrooms (each with its own bath) and an amazing view of the beach and the Hermosa Pier from all levels—this is what awaits you at Hermosa Beach, CA. Our ocean view townhouse offers an oversized rooftop deck with a fireplace and unbelievable views! This space also has all-new, high-end electronics, TV's and top-of-the-line finishes throughout. Make Sunny California Vacation Rentals your provider of top-class vacation rental properties, and start spending your vacation days in luxury, comfort, and style!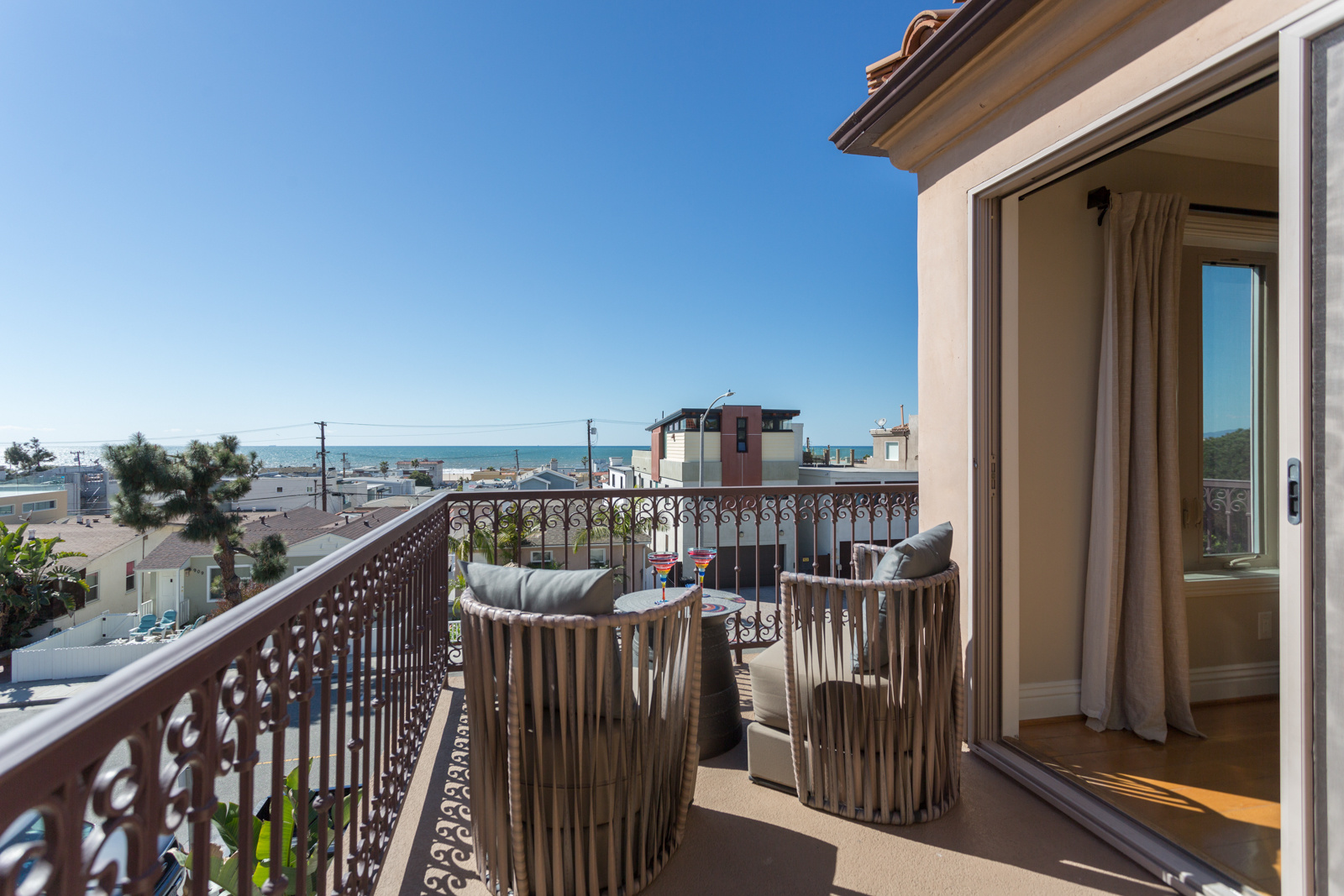 Hermosa Beach Ocean View Townhouse
Rates – $9,950-$16,500 per month
Property type – Townhouse
Beds – 3 bedrooms, sleeps 8
Bathrooms – 3.5 bathrooms
Pets – None
Kitchen – Large gourmet kitchen
Living – Large living room with a cozy fireplace and great ocean views!
Convenience – A short walk to downtown Hermosa Beach and beautiful Hermosa Pier
Outdoor – Huge rooftop deck with incredible ocean views!
Entertainment – Beach cruisers, beach towels, and beach chairs
Inquire About Our Vacation Rental Properties
This
rental property
has a 2-car garage and a 2-car parking in the driveway. More importantly, it has nice, big bedrooms! It has a master bedroom with a king bed, a fireplace, and walk-in closets and a kids' bedroom with bunk beds (singles) and a twin trundle (sleeps 4). It is also has 3 fireplaces, one each in the master bedroom, the living room, and even one on the rooftop deck! To learn more, give Robert Reyes a call at
310-308-8778
.