$5,995-$8,900 Per Month | 2 Bedrooms | 1 Bathroom
Looking for a charming and spacious beach apartment that accommodates up to 5 people and offers great rental amenities? If so, Sunny California Vacation Rentals has you covered! Our beach apartment is located just minutes from the beach or downtown Manhattan Beach, CA. It is a cozy, shabby-chic (pottery barn style) 1,000 sq. ft. beach apartment with a fireplace, an amazing ocean view, and a 2-car garage, perfect for small families! Book this beach apartment today before someone else does!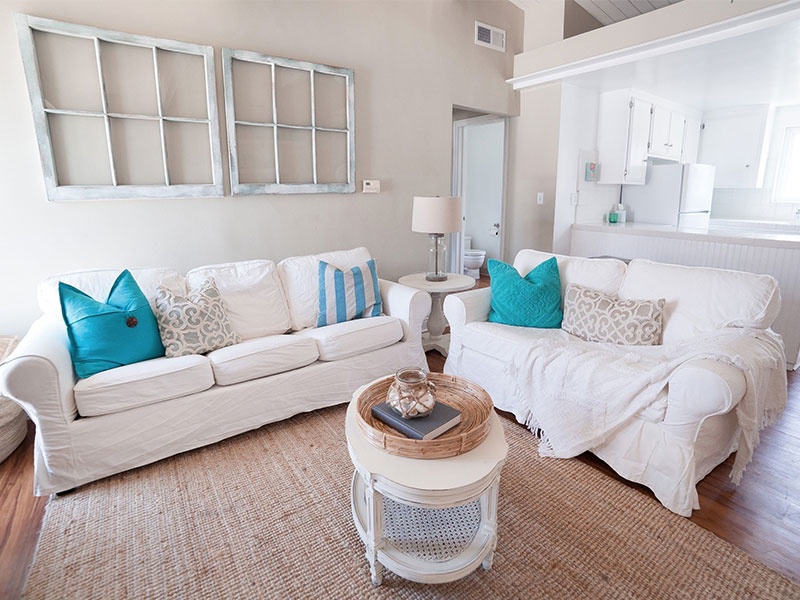 M B Apartment Rental Amenities
Rates – $5,995-$8,900 per month
Property type – 1,000+ sq. ft. apartment
Beds – 2 bedrooms, sleeps 5
Bathrooms – 1 bathroom
Pets – None
Outdoor – Amazing sunsets and ocean views
Check Out Our Beach Apartment Today!
When you stay at our beach apartment, downtown Manhattan Beach is an easy stroll away with access to so many different restaurants, bars, and shops! Surfing, swimming, volleyball, running, bike riding, and skating are all just down the street. Park your car, and forget it's there because simply walking will get you everywhere! If you are interested in booking this beach apartment contact Robert Reyes at
310-308-8778
.