$2,500-$2,950 Per Month | 1 Bedroom | 1 Bathroom
If you are looking for a large studio apartment with a sitting area, a kitchenette, and a full bathroom, then Sunny California Vacation Rentals' beach studio is a great option for you! This vacation property is nicely decorated and fully furnished. It even has a rustic fireplace! This Studio apartment allows guests to walk down the block to the beach or to stroll around the streets of downtown Manhattan Beach, CA enjoying the friendly people and fantastic shop, restaurants and nightlife!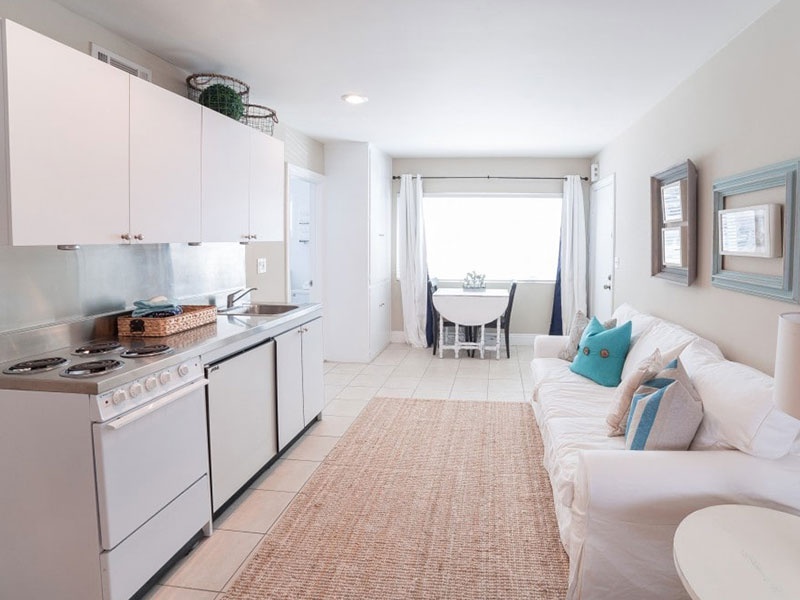 Manhattan Beach Studio Apartment Amenities
Rates – $2,500-$2,950 per month
Property type – Large studio apartment
Beds – Queen-sized bed and sofa bed, sleeps 4
Bathrooms – 1 bathroom
Pets – None
Outdoor – The best beach in LA is down the street!
In Search of a Vacation Property? Call Us!
Our studio apartment has a fully equipped kitchen, towels and linens, a queen-sized bed, a sofa bed, and a flat-screen TV! It is located a few strides away from all the local restaurants and the thriving nightlife. Surfing, swimming, volleyball, running, bike riding, and skating are just down the street! Whether you are in search of a place to stay for vacation or to transform as your second home, our beach studio apartment is a wonderful choice. Contact Robert Reyes at
310-308-8778
to learn how you can reserve this studio apartment or one of our other Guest apartments we have available.