Manhattan Beach Townhouse
$9,500-$17,750 Per Month | 3 Bedrooms | 3.5 Bathrooms
A beautiful beach townhouse with a fantastic ocean view is what we have available for you at Sunny California Vacation Rentals. Boasting a spacious open floor plan, a working air conditioning system, and top-quality townhouse amenities, this is the most ideal place for you to finally live the breezy California lifestyle. It is located only half a block away from the beach, meaning you can effortlessly walk to the Manhattan Beach, CA Pier and downtown restaurant and shops!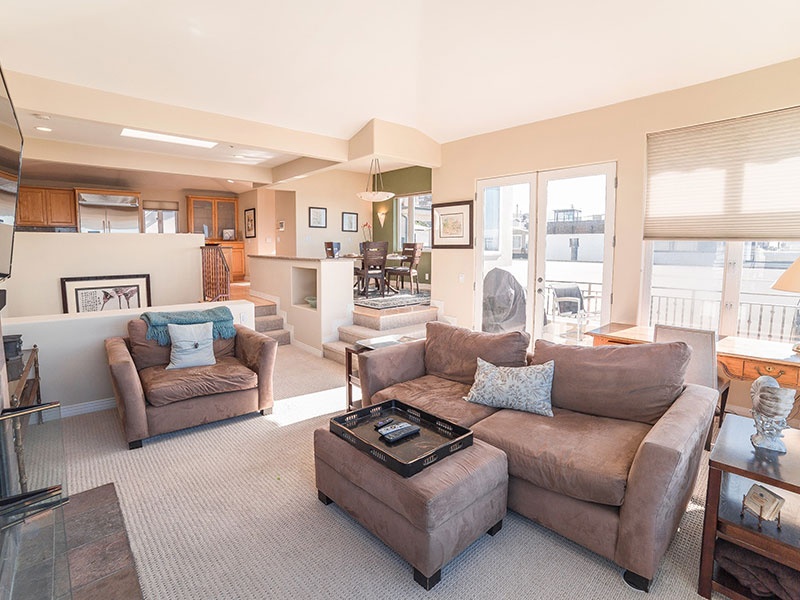 Manhattan Beach Townhouse Amenities
Rates – $9,500-$17,750 per month
Property type – 2,200 sq. ft. townhouse
Beds – 3 bedrooms, sleeps 6
Bathrooms – 3.5 bathrooms
Pets – None
Outdoor – Small rear patio/yard and ocean view deck!
Entertainment – Stunning ocean views and sunsets! Park your car and walk everywhere—the beach, restaurants, shops, and entertainment hubs!
Rent Our Manhattan Beach Townhouse
This 2,200 sq. ft. beach townhouse includes the master level and entire top level—living room, formal dining area, and kitchen! It also has 2 car garages and 1 guest parking spot. Contact Robert Reyes at
310-308-8778
today! If you are interested in a bigger
executive home
that can accommodate 9 people, we can also help you.